Visionalist Entertainment Productions – Executive Producer Keith Famie
Our African American Story will be our sixth installment in the Our Story Of series that we started three years ago for WXYZ-TV-7. There is no question that this will be one of our most exciting, emotional and touching stories in so many ways.
I am writing this after a day spent doing an in-depth personal interview with Joe Dumars. All of us who were so fortunate to have spent an hour with Joe have gained a great perspective. An African American man with a southern upbringing and strict parents who taught him humility as one of the most important traits a person of talent can project.
I write about Joe because in these difficult economic times, I've been told we will not gain the support to be able to get this film done. After today, I am deeply determined to make sure Our African American Story is told, and told with a great deal of passion for a community that has given Detroit so much to be proud of.
Co-creator, Chris Kassel has written a story with photographs about our time spent with Joe. Go to the 'in production' section of the African American Story at http://ourstoryof.com/african/PoductionIndex.html. Whlie you're there, please enjoy an updated version of the project's trailer.
Stay tuned as we continue on our quest to document the stories of the African American community of southeastern Michigan.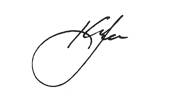 Keith Famie
Executive Producer